~*~ This site will always be Under Construction.. ~*~
~*~PLEASE read and help us all remember who were there and got left behind. ~*~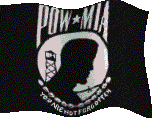 Americans missing and unaccounted during the Vietnam war and all wars still need to be returned home to their families and love ones.


Please Adopt a

here.
Make a diffrence.



Click on the Banners above to go adopt a POW/MIA and also Click on the names below to read about the men I have adopted.

Arthur Gene Ecklund
Jon Eric Reid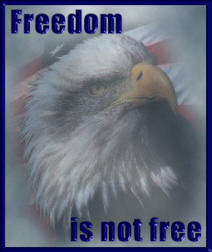 Freedom is not FREE. Soldiers from many wars have stepped in and fought for our freedom. Now lets fight for there's.
BRING HOME OUR HEROS!!!!

~*~ LINKS ~*~
POW Bracelets and Awareness Items
Vietnam Veterans Home Page
The Meadow Years: a very special site to see
THE WALL
Electronic Wall Rubbing
Operation Just Cause


These Flame's will burn tell they all come home

Click here for "Hero returns after 49 years". Story written by James Goodwin of the White Mountain Independent Showlow,AZ. And a special thank you to Greg T and James G to allow me to retype this article to my page.

Please write to your President, your Senators, and your Representatives in Congress asking them for a full & total accounting of these soldiers!
The President and Vice President
Members of the United States House of Representatives
Members of the United States Senate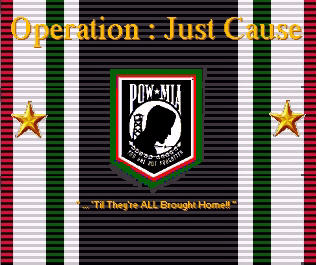 All pictures are either ones I have made or they were donated by the Following ppl. Disclamer of pictures use.
~*~ Donated pictures ~*~

Graphics by Doc
URL: [OJC page] [Other Graphics page]

Graphics by Joni
[OJC page] [Other graphics page]

Graphics by Ron Fleischer
[OJC page] [Other Graphics page]